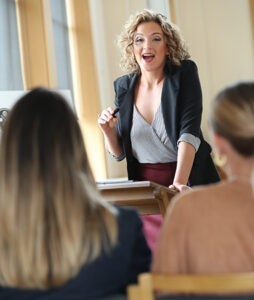 One item that sets Social Impression apart from other marketing agencies is the passion within our Impression Makers. Simply put, if you don't love marketing, you don't work here!
And that passion is most clear when our owner, Deanna Robinson, speaks on stage. The excitement, hope, and business potential that is possible for your business become transparent when you start walking through the journey of making an impression.
Deanna Robinson has spoken at exclusive gatherings to filled auditoriums with dozens of speaking engagements under her belt.
If you are looking for a Marketing Expert who will teach, encourage, and inspire you to do more. Let's talk.